Welcome to the best boat name page on the internet.
updated by Captain Curran on 1/16/2018

I spend a lot of time out on the water and I've seen thousands of funny boat names.
I thought it would be cool to organize the funniest and most clever boat names into different categories based on boater personalities.
First I list some of my personal favorites, then I let you click into our popular list of boat name categories.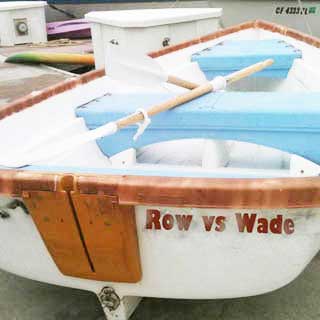 Some of my favorite funny boat names…

Row vs. Wade
Piece of Ship
Unortho-Docks
In Decent Seas
Eggs-ta-Sea
FLOTUS
Dock Holiday
Unfathomable
Irish Wake
A-loan at Last

In Deep Ship
Amy's Wine-House
Beeracuda
Ship Faced
Sea-Rossis
Aquaholic
Seas the Day
Andiamo
Happy Hours
Bail Out
Hakuna Matata
What's up Dock?
Rock Bottom
Berth Control
Sea Senora
She got the house
Plan B
The Salt Shaker
Knot On-Call
Pura Vida
Fish Tales
Reel Time
Gypsea
Liquid Asset
Serenity
At Last
Knot Paid For
In Solvant Sea
Serendipity
Island Time
No Regrets
Docked Wages
On the Rocks
Sea-duction
Miss Conduct
Tax Sea-vation
More funny boat names organized by the classic boating personalities.
Below, I've organized a huge list of funny boat names into the categories of the classic boating personality types.
If you've spent any time around marinas or boat docks, I'm sure you're familiar with all these salty characters.
Click on a boat names category and ENJOY!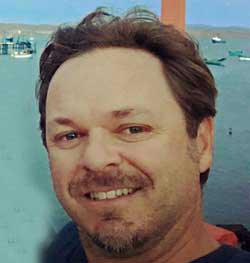 About the author…
Captain Curran began boating and crabbing and fishing in the chilly waters of the Pacific Northwest. He now teaches at a university in San Diego and keeps his boat near Cabo San Lucas. Curran has written extensively about electrical systems on boats. His most widely read articles are: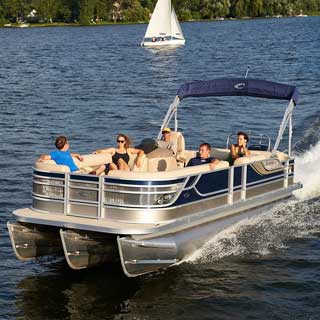 And one more thing…
Over here at All Things Boat, I often collaborate with innovative companies that offer discounts or free trial offers within the realm of boating, solar energy and DIY wood-working.
These are my main hobbies, so when I see something cool, I let you know.
This week I'm sharing a really cool woodworking resource.
Ted McGrath has put together a collection of 16,000 woodworking plans. As far as I know, this is the largest and most detailed collection of plans.
It's quite impressive and can save you lots of money as you begin building all your own stuff.
IMPORTANT BOATING RESOURCE!
Our 2018, review of boat insurance companies is now published.
All Things Boat maintains an annual boat insurance comparison page. This page walks you through the basics of boat insurance and then provides an brief review of the best boat insurance providers in the U.S.
Our boat insurance comparison page started as a resource for our marina friends on G dock. We kept putting work into the article and now we have a very thorough page, which we think is a handy resource for all boaters.
Here's our 2018 review of boat insurance providers.
Hope it helps!
Here's a few other boating pages we like..
If you want more boat jokes, this page has a great collection of boating humor. However, if you would like to see the most popular boat names organized by each calendar year, then I recommend you visit this Boat US page. These folks list the top 10 most commonly used boat names for each year. It's interesting to see how the trend in naming your boat has changed throughout time.
If you do find a name on this page that you would like to exchange for your current name, then it is time to consider a renaming ceremony. Yes, that's right. If you want to change boat names without putting a curse on your boat, then you need to do it right. There's an old timey sea tradition for renaming a boat. Good Old Boat has a nice write up on the ritual. Make sure to follow the protocol – or else you may anger Neptune!!
Also, it's interesting to know which were the most popular boat names each year. Apparently, Serenity was the most popular name in a row for 2015 and 2016. Other favorites include, Second Wind, Gypsea and Irish Wake.
If you're curious about the history and mystery that surrounds the naming of a boat, then you will enjoy reading this article. In this article, we attempt to answer the age-old question. Why do boats have names, but cars do not?
If you're thinking about taking a long boat trip, you may need a solar-powered generator. There are advantages over this type of system as compared to a gasoline powered generator. I am intrigued with these machines, so I just wrote this review of my favorite solar powered generators. I go through the entire price range from 20$ to 2000$.
Thanks for visiting our page of clever boat names!
We like to think we've included some of the best boat names out there on the water. If you see any other funny boat names, don't hesitate to reach out and let us know! Message us on our All Things Boat Facebook page.