We get it, you're almost there. You've taken out the loan, picked out your boat and you've got your trailer situation sorted out…
But there's something missing. You still need the perfect name for your pontoon. Well, you're not the first person to hit that wall. Fortunately, there's a lot of fun to be had with the word 'pontoon.'
To help with this process, we've listed a few of our favorite pontoon boat names.
If nothing else, I hope you get a quick laugh out of our list…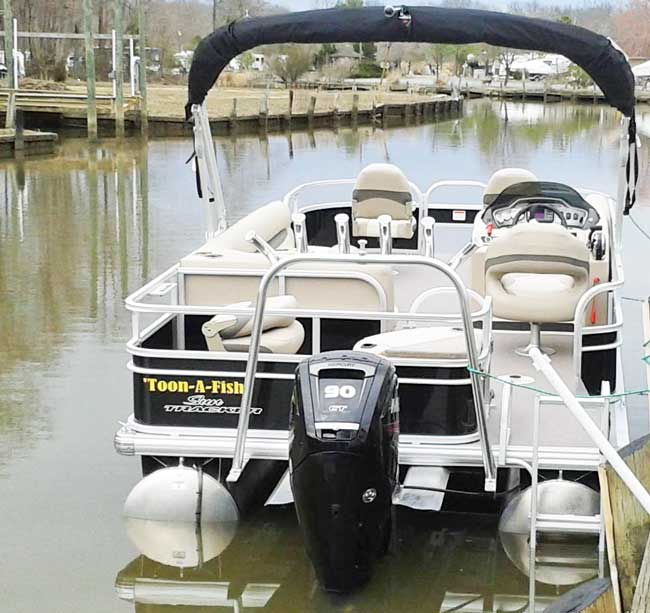 Funny pontoon boat names



Toon in Tokyo

Poon Toon

Liquid Assets

Looney Toon

Eat Drink and Remarry

Auto-Toon

Pontoon-icating

Tooned In

Tooned Out

Toonces

Miss Behavin'

Afternoon Poon

Poon Town

Dark Side of the Toon

Poonin'

Brews and Poon

Toon-Tastic

Toon Me Up!

Toon Down for What!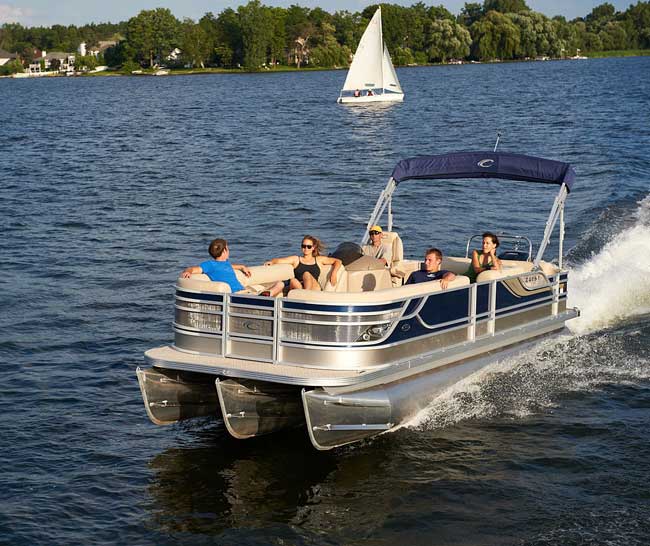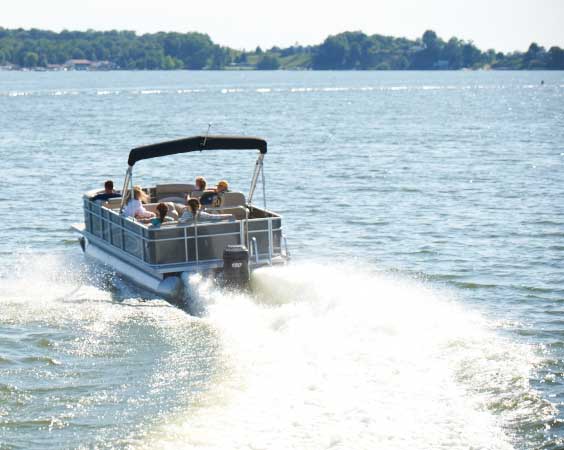 The Incredible Hull

Pond Toons

Over the Toon

Moon Poon

Har-poon!

Toon Deaf

Drivin' Miss Lazy

Name that Toon..

Toon Much Toon Soon

No Plane No Gain

National Pontoon's Vacation

High Toon

Harvest Toon

Get Reel

Rest A Shore

Toon Time

Thanks for visiting!
Here at All Things Boat, we wish you the best of times on your new pontoon. If your pontoon has a funny name that's not on this list, then please let us know. You can reach out to us via our All Things Boat facebook page here, or send us an email here. If you send us a photo of your boat (showing its name) and give us permission, we will happily add your photo to this page or to our facebook page.
When the sun is setting and the tide is coming back in, we hope you are found at the wheel of your pleasure craft – safely puttering back into harbor. Remember to enjoy every sandwich. Take things slowly and choose an excellent pontoon boat name. We only have one life to live.
Keep it 'tooned up and 'tooned out.