Did you benefit from the last financial crisis?
Have you ever been called a bankster-gangster ?
Are you purchasing your boat from a slush fund ?
If the answer to any of these questions is 'yes', then you may want to consider one of these yacht names for your next pleasure craft.
Clever yacht name list

Tax Sea-vation
Daily Rate
Petty Cash
Fishy Business
Knot Paid IV
Blown Assets
In Solvant Sea
Miss Demeanor
Miss Conduct
Frozen Assets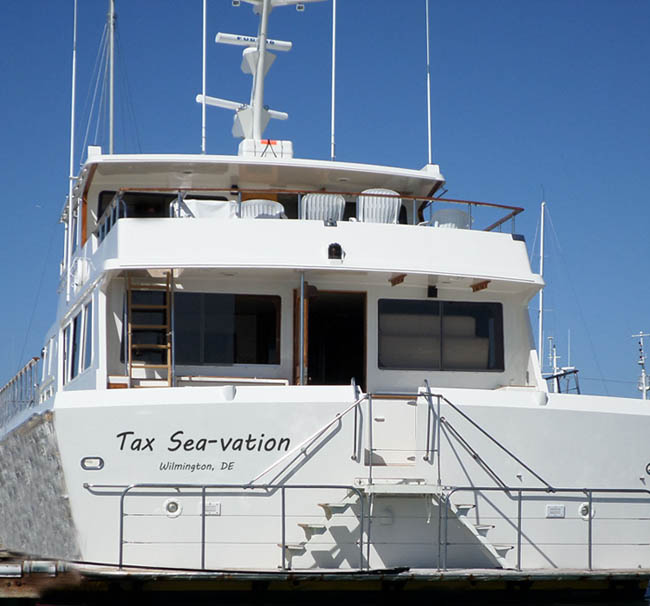 Sea-Right-Off
Bill Collector
Miss Appropriation
A-Salt Weapon
Crime Pays
More yacht names for lawyers and gangsters

Moby Debt
Sails Call
Son's Tuition
Debt-icated
A crewed Interest
Bail Me Out
Greengo
Liquidity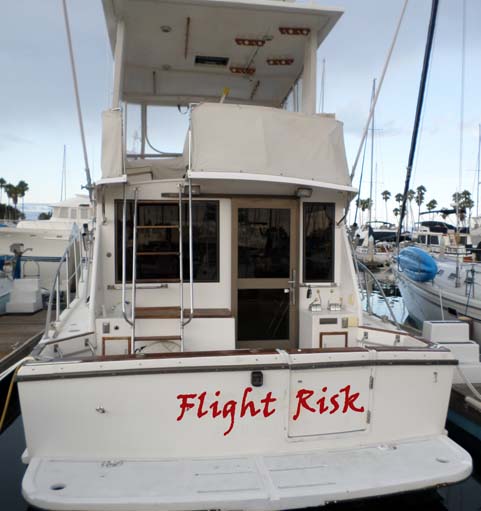 Meal Ticket
Direct Deposit
Current-Sea
Drug Money
Capital Gains
Reel Dividends
Karmic Debt
Got debt?
Bail out
Easy Winnings
Stimulus Package
Immunity
For all your
yachting

needs. West Marine
online orders over $49 ship for free. Use the code above and save more.
Bankrupt-Sea
Principal Interest
Quick Sale
Jail Break
Negative Equity
Stocks and Blondes 
Bankers Hours
Branch Office
In D Red
Arbitrage
SDock Options
Sons College Fund
Sea-Note
Deeper Debt
Carpetbagger
College Fund
Bill Collector
Bull Market
Budget Surplus
BONU$$
Billfold
Boatrupt
Before Taxes
Attorney-Client Privilege
A-Sail-ant
The Loan Ranger
Liquid Asset
Joint Venture
Mea Culpa
Our other boat name categories…
Hope you got a laugh out of our list of yacht names for shady boaters. And yes, we realize that not all yacht captains are white collar criminals, just most of them…
If you want to make sure you're keeping up with the Jones's, here's a list of the largest yachts as of 2016. These vessels have more seaboard than any skipper could possibly want. I imagine that once you're over 500 feet in length, its not really about the salty, skipper lifestyle anymore. I don't know what its about come to think of it, but I just can't imagine Jimmy Buffet blasting out of these speakers.
Click on the icons below to follow us on social media!