Most boaters like rum. But perhaps you LOVE rum.
Perhaps you love rum and gin and cold Mexican beers and Margaritas and bourbon and tequila and Sangria and white wine and port wine and whiskey and did I mention cold Mexican beers???
If this sounds about right, you may want to consider one of these drinking boat names. Here's our list of great boat names for boozers…
List of great boat names for drinkers
On the Rocks
Wasted Seamen
Three Sheets
Shaken not Stirred
Titties n' Beer
FarfromPuken
Amy's Wine-House
Blood, sweat and beers
Vintage Whine
Irish Wake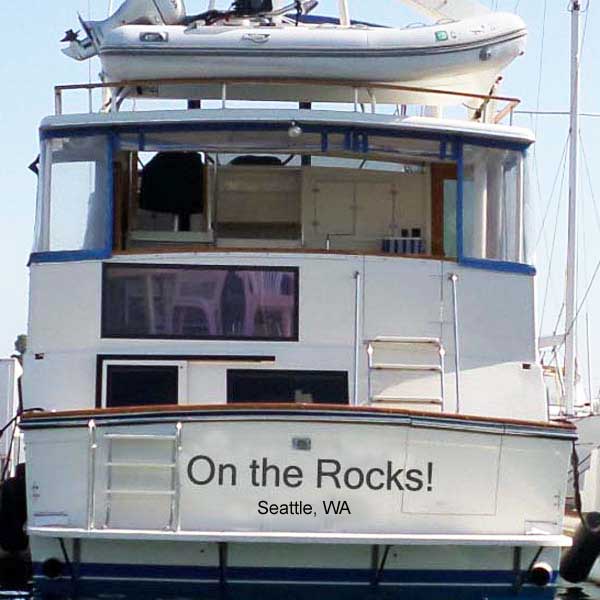 Aqua-Holic
Sir Ossis of the River
Beeracuda
Ship Faced
Its noon somewhere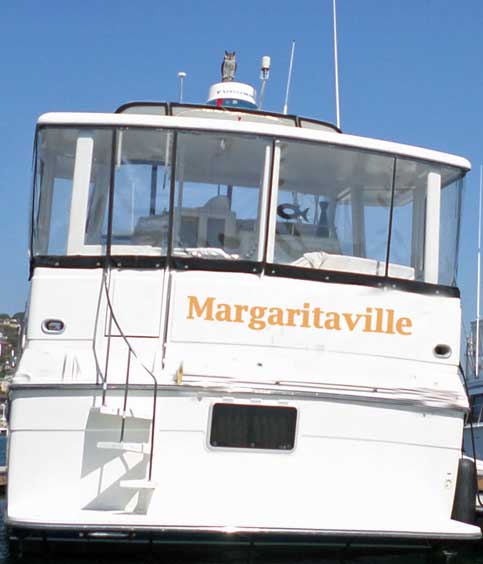 More great names for boozy boaters
Sea-Rossis
Mr. Tip-sea
Liquid Diet
Whiskey Chaser
Hooked on Tonics
Boatweiser
Thinking about installing a solar panel on your boat?
I wrote a simple, step-by-step article describing how to install solar for less than $200.
~Captain Curran (author of this boat names page)

Our other boat name categories…
Hope you enjoyed our list of great boat names for alcoholics, boozers, beer drinkers and cocktail sipping skippers. Here at All Things Boat, we are huge fans of the classic boating cocktail, the Dark n' Stormy. This is a special blend of ginger beer and rum, served with lots of ice and lots of bravado. If you're looking for some high level, extra fancy recipes for mixing up one of these nautical cocktails, then here's a good page. Sailing World lists recipes for a few award winning renditions. Apparently, the secret is purple basil garnish…who knew?
And remember, if you're going to get hammered on a boat, make sure the boat remains tied up to the dock. That's the best way to enjoy a good boating buzz. You do not want to mess around with the Coast Guard after a handful of cocktails. You might end up with a BUI.
Some boating blog posts we enjoy…
If you're a Los Angeles boater and planning to take your boat out to Catalina Island, here's a page that provides distance and travel information for the Catalina crossing from major LA harbors.
Thinking of putting solar on your boat? This post provides simple and quick instructions to help you install solar on your boat, RV or cabin.
.
Click on the icons below to share this page on social media!
.