Maybe you've had it up to HERE and you just can't take it anymore!
Perhaps your boss just dumped a pile of reports on your table. Instead of filling out those reports, you stood up, kicked down your cubicle wall and you quit that job.
Days later, when the reality of no income and no health care settled in, did you panic?
No, no you did not.
You loaded food, water and fishing poles onto your boat and you headed south for Mexico. Indefinitely.
Well…if you've even done half of that, then you'll appreciate our list of boat names for those quitting the rat race.
Awesome boat names for future expats
A Wave from it All
Knot working
TBA
Current address
Fahrfrumwurken
Sea-Battical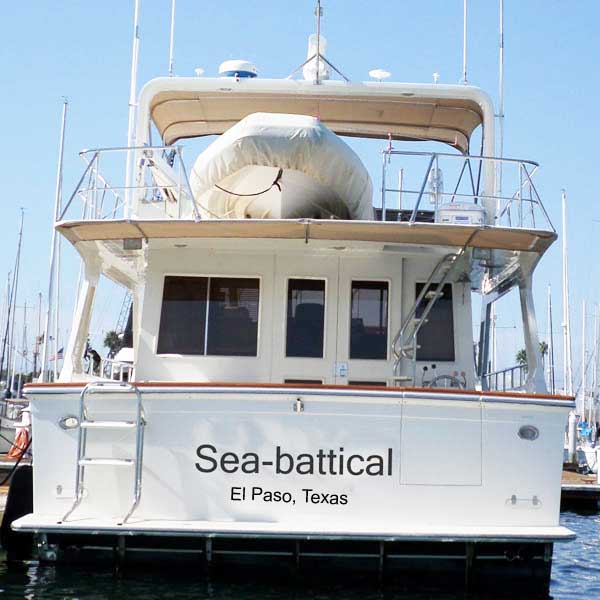 Sea-esta
Licensed to Chill
Landphobic
Ctrl + Alt + Delete
Deadliest Couch
Das Reboot
More awesome names for unemployed boaters
Seize the Bay
Knot on Call
Docked Wages
Thinking about installing a solar panel on your boat?
I wrote a simple, step-by-step article describing how to install solar for less than $200.
~Captain Curran (author of this boat names page)

Other boat name categories…