All Things Boat provides free nautical resources for the boating community.
Being the Captain is a lot of work . . . YOU are responsible for everything that happens on board.
Depending on what happens, that could be a good or a bad thing.
There's that old saying…'Captain of the ship receives all the glory and all the shame.'
Well, we're here to help minimize your shame and maximize your glory.
All Things Boat was founded by Captain Curran, a long time boater who enjoys sharing tips and advice with other mariners.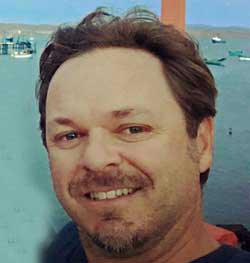 About the author…
Captain Curran began boating and crabbing and fishing in the chilly waters of the Pacific Northwest. He now teaches at a university in San Diego and keeps his boat near Cabo San Lucas. Curran has written extensively about electrical systems on boats. His most widely read articles are:
Below, I've listed my most popular articles. 
You have a few interesting options when it comes to keeping your electrical devices charged up.
I'm fascinated with small, portable power supplies that are topped off by solar panels. I think these are an excellent alternative to a traditional gasoline powered generator. I recently spent 3 weeks off at sea in my Newport 30 sailboat. I had ample time to play around with many different lithium ion power supplies. These units are also handy when you're camping or dealing with a disaster. I recently sat down and wrote a proper review of the best models available this year.
Click on title above or the adjacent image to read my review of the best solar-powered generators on the market in 2018.
Captain Curran walks you though the installation process, including:
mounting the panel on your stern rail
attaching a controller
wiring the panel to the controller and your battery bank
explanation of how to keep costs low but still get a quality system
Click on title above or the adjacent image to read our solar panel install tutorial.
Captain Curran walks you though all the steps including:
determining when you need need a new prop
removing the old one
popping on the shiny new propeller
Click on title above or the adjacent image to read our propeller install tutorial.
Captain Curran walks you though a DIY installation process, including:
how to AVOID spending 3-5K on a bimini or dodger
use basic UV resistant canvas to keep the sun at bay
use PVC pipes to create a sun awning structure
Click on title above or the adjacent image to read our sun awning tutorial.
Looking for a nautical gift idea?
I am a huge fan of Port & Starboard Lamps
. These solid brass lamps add a sea-faring element to your home or work space. 

Bulb socket: standard – fits all regular size light bulbs

8 feet of lamp cord, on-off switch, wall mount hardware
Lamps come in 2 different styles: antique brass and shiny brass. Click on image to learn more.
All the tropical storms are changing up the marine insurance industry. Many policy prices are moving up as insurance companies scramble to cover their losses from tropical storm damage. I have created a resource to help others find the best possible marine insurance provider.
In my review I provide the following:
an overview of the basics of marine insurance
a general rule to use when calculating a reasonable cost for your annual policy
a review of the most recommended marine insurance providers (updated annually)
Click on title above or the adjacent image to read our annual marine insurance review.
Captain Curran explains an alternative to the floating bilge switch.
I got tired of the classic floating switch. It never seemed reliable in my bilge.
Here, I discuss a new style of bilge pump, a water sensor device.
Click on title above or the adjacent image to read about this new bilge switch.
I know what you're thinking…sounds like a terrible idea.
Actually, when this unit is installed correctly – it is very safe.
Nothing is more romantic than getting cozy in your boat while a fire crackles in the corner…
Click on title above or the adjacent image to read how to install a wood burning stove in a boat.
I am a bit biased, but I consider this to be one of the classic boating adventures in America.
My boat is moored in southern California, so I can sail over to Catalina in 1 day.
I provide all the distance information from the most common harbors in LA.
Click on title above or the adjacent image to read how to take your boat to Catalina.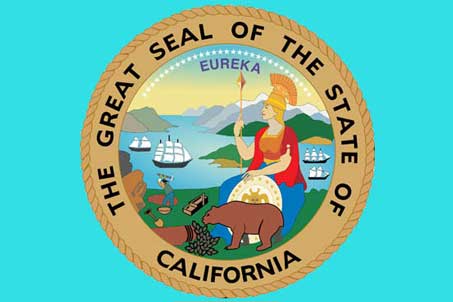 Each state in the U.S. has its own rules for boater education and boat license requirements.
State boating laws are always changing, usually becoming stricter.
Check your state's laws.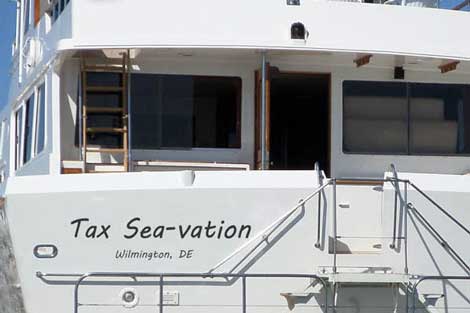 Picking the right boat name is tricky.
What name perfectly describes you and your vessel?
To help with the process, we organized a list of boat names for each type of boater.
In a perfect world, you'll keep your drink on the rocks and your boat off the rocks.
But life is rarely perfect…which is why we keep our boats insured.
To help you compare boat insurance companies, we provide our annual review.
All Things Boat provides resources and information that benefit the entire boating community.
We're based in San Diego, California.
Getting out on the water should be fun and easy.
Sometime it is … and sometime it isn't.
If you're ill-prepared and unfamiliar with your boat – the odds are – your time on the water will be stressful and unpleasant. We're here to provide complete and relevant resources that help boaters stay informed and confident.
From our experience, a well informed and well prepared skipper tends to find the most adventure as well as the most relaxation while out at sea.
For example, imagine you're out for a day sail and you happen to get boarded by the Coast Guard. Let's say they decide to perform a routine safety inspection and make sure you and your pleasure craft are up to snuff. Now, wouldn't that be a more pleasant experience if you already knew you were in compliance with the all relevant boating laws? To help you achieve this state of relaxed compliance, we've compiled all the boater education and licensing requirements by state. If you're unsure of your state's boating laws, then check out the page.
Imagine how relaxed your posture would be as the Coasties stepped on board. You could casually offer them a cup of coffee as you point out your fire extinguishers, PFDs and boating license.
If you're a liveaboard and looking for some thoughts and ruminations on the challenges inherent with finding a boat insurance company who will ensure you, here's our 2 cents.
Curious why we name our boats but not our cars? Here's our thoughtful answer to that burning question.
That is the brand of seamanship we're trying to foster at All Things Boat. We're here to encourage calm, collected and confident skippers. Because, the more you know…the farther you can go.
Well … that's the plan anyway.
Be safe – and we hope to see you out on the water!
We get it…You can't be out on the water all the time. Sometimes you need to dock up and go home.
During these quiet, domestic moments, its nice to bring the coastal, sea-faring element into your home.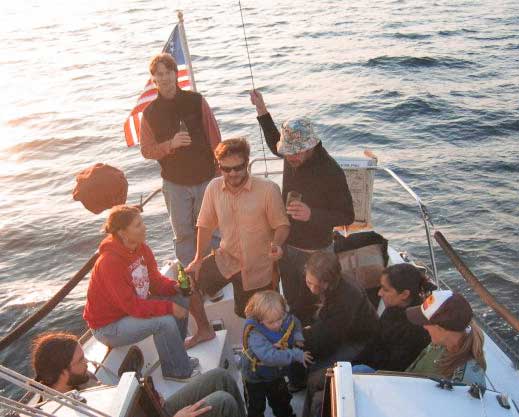 Sometimes it takes a village to captain a boat.