I was in high school when I first read John Steinbeck's travel book, "The Log from the Sea of Cortez". I immediately knew I wanted to spend my time on boats and that Biology would be my career path. The book heavily romanticizes the notion of dropping the dock lines, heading out into the wide open sea and collecting starfish. It would be years later when I finally realized there was little money to gain doing such things…But that is beside the point. The point is – that the boat featured in the book is still alive.
I found it in dry dock this weekend in Port Townsend, Washington.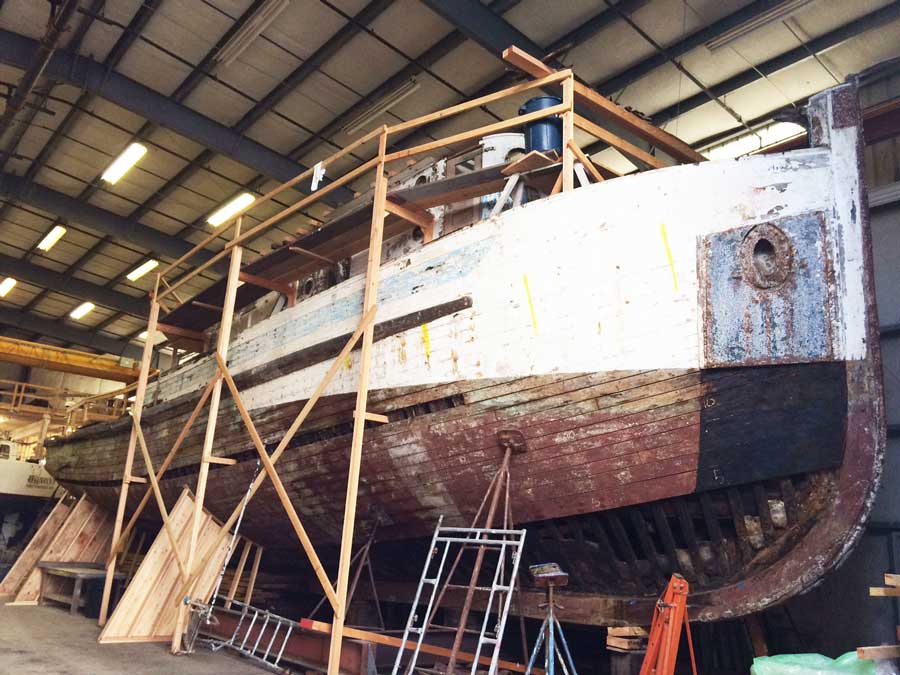 This 76 foot fishing trawler was featured in Steinbeck's book in 1951. Life, after Steinbeck, has not been easy for The Western Flyer.
The boat has sunk three times. As you can see from this photo, many of the wooden ribs holding the Western Flyer Steinbeck boat together are rotted to the core.
Apparently, a wealthy donor has stepped in and taken it upon himself to finance the recovery of The Western Flyer.
If all goes well, the vessel will be sea-worthy once again in 2018.
Of course, all that renovation will cost millions.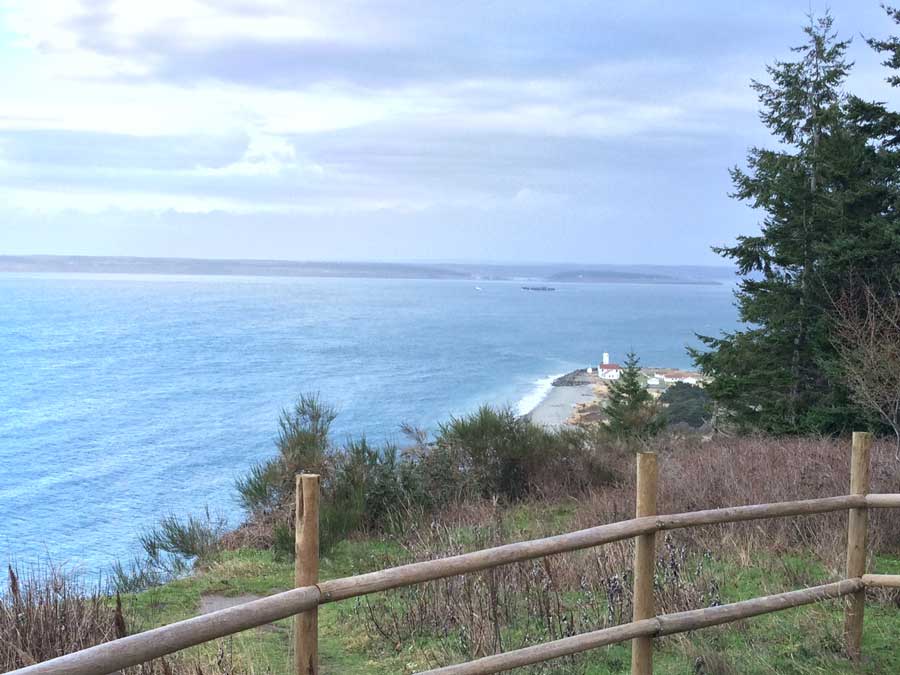 Port Townsend is a mecca for wooden boat builders. The town acts as a magnet for boating aficionados. Here you can see, the view from Fort Waldron looking down on Point Wilson. Once you boat north past Point Wilson, you will be on your way to Canada.
Whidbey Island can be seen off in the distance.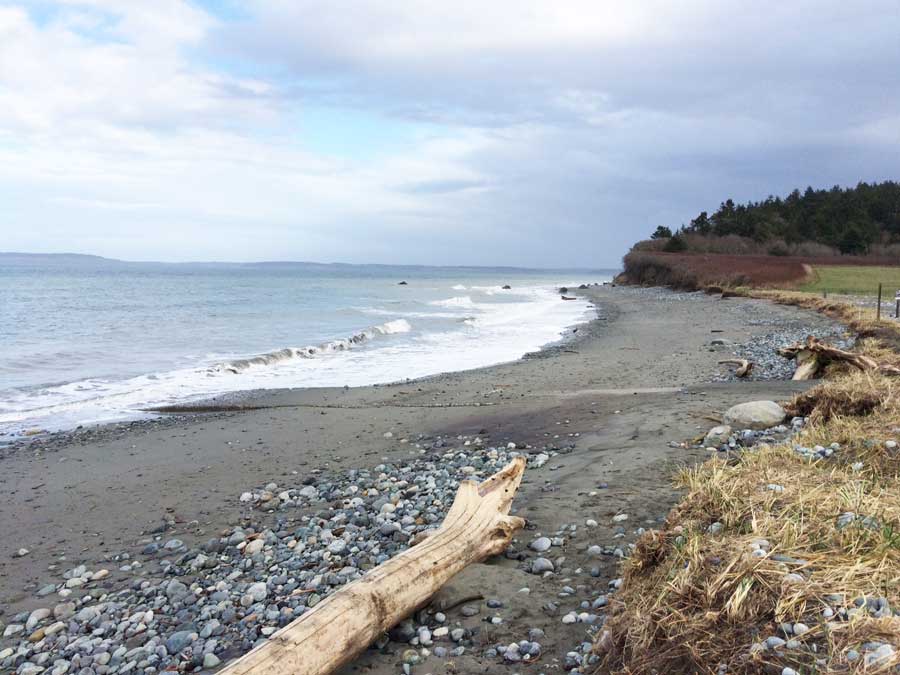 The peninsula of Port Townsend shares a coastline with Canada. When a giant ocean swell comes into the Straights with about 280 degree direction, there are actually surf-able waves that reach the shore near Port Angeles.
This coastline is spectacular – very dramatic colors.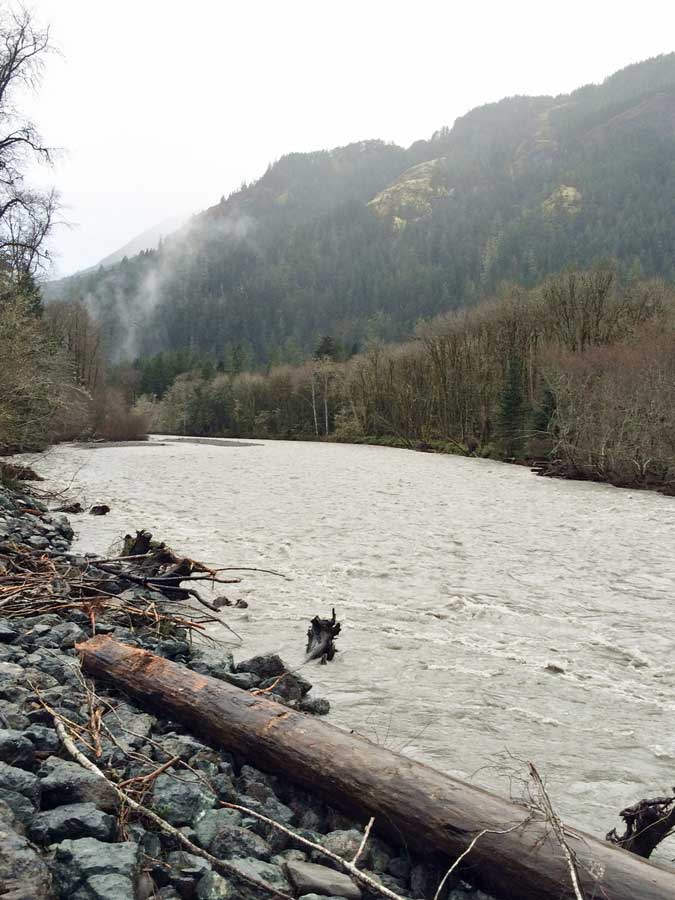 Salmon still run thick around the Port Townsend peninsula. The mighty Elwha River is currently enjoying life without any obstructing dams. Two dams were recently removed, and now all 5 species of Pacific Northwest salmon run from the ocean up to the headwaters of the Elwha River.
If you get a chance rent a car and drive around the Olympic peninsula. This is a very unique part of the lower 48. The climate is temperate rainforest. That in itself, is unique to the US.
And of course, make sure to poke around Boat Haven and see how repairs are progressing on The Western Flyer.