We are pleased to announce that

King Tide Lights is now selling unique, nautical lamps on the All Things Boat website.
King Tide Lights is a lighting company based in San Diego, California. We design and build hand-made, nautical lamps from repurposed industrial steel. Our beautiful, nautical pendant lights are inspired by buoys floating at sea.

Our nautical pendant lights are hand-made from repurposed industrial steel.
King Tide Lights collects used steel caps from the South San Diego bay shipyards. These caps originally protected the gauges and valves on high pressure gas tanks (acetylene, oxygen, ext.). The steel caps are then cleaned up and converted into pendant lampshades. The lampshades are painted in a customized manner to create a worn patina color field that resembles buoys floating at sea (lobster pot buoys, navigational markers, ext.) Mottled paint layers are wet sanded and finally protected in clear coat to preserve the patina.

Our nautical pendant lights add a rugged element to your home or workspace. These lamps make perfect gifts for sailors.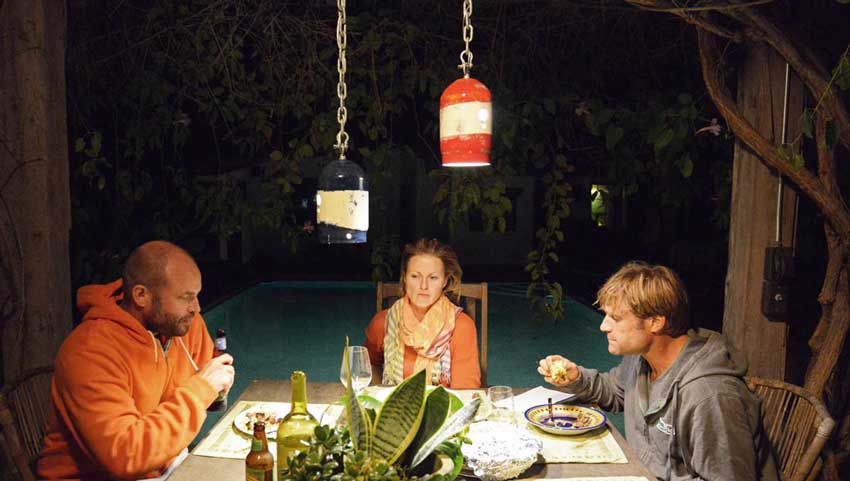 2 large nautical lamps hung over a patio table in Del Mar, CA.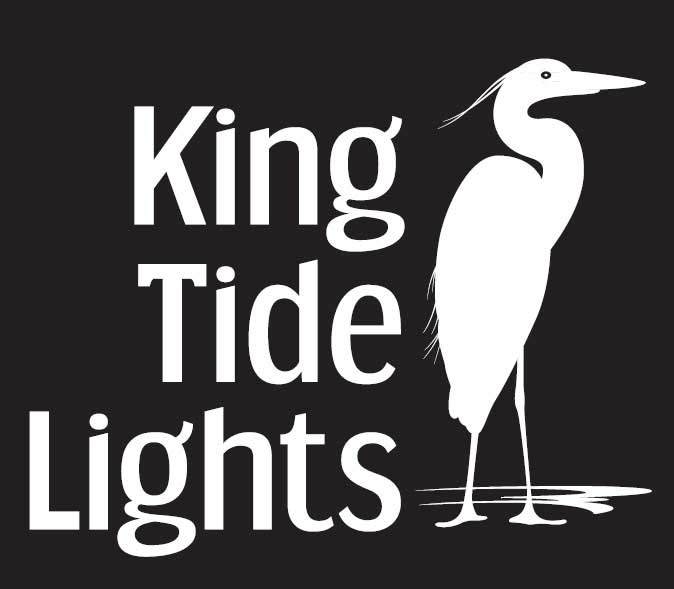 Welcome to the

King Tide Lights

workshop…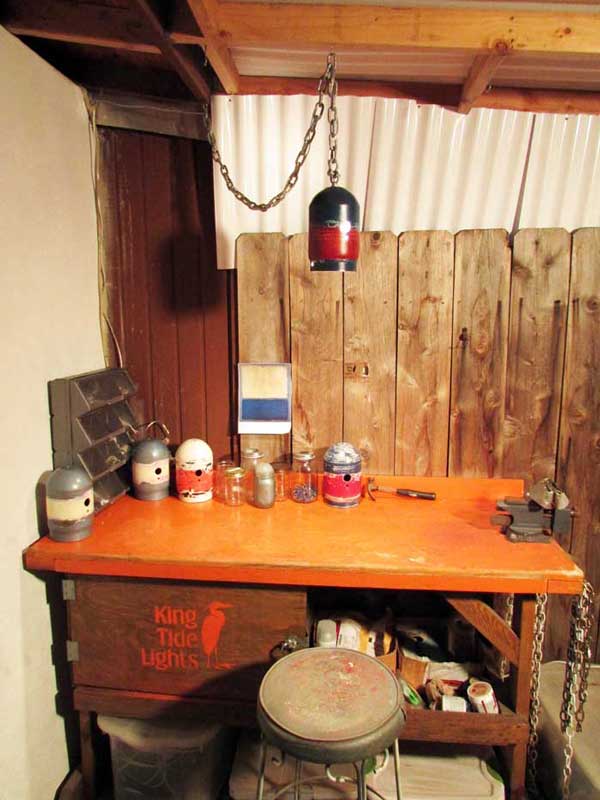 King Tide Lights builds each lamp one-at-a-time in a workshop behind a surf shop in

Ocean Beach, California

.
Our steel lampshades are built from the retired caps from compressed air tanks.

Each nautical lamp is 'field tested' above our work bench before shipping out.
King Tide

lighting makes ideal nautical gifts for boaters.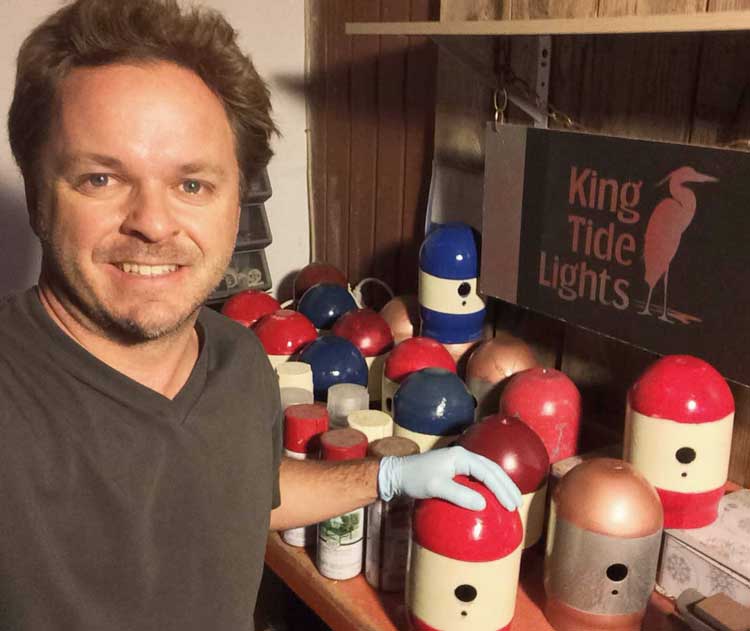 Owner, Kevin Curran, preparing to wet-sand a batch of lampshades.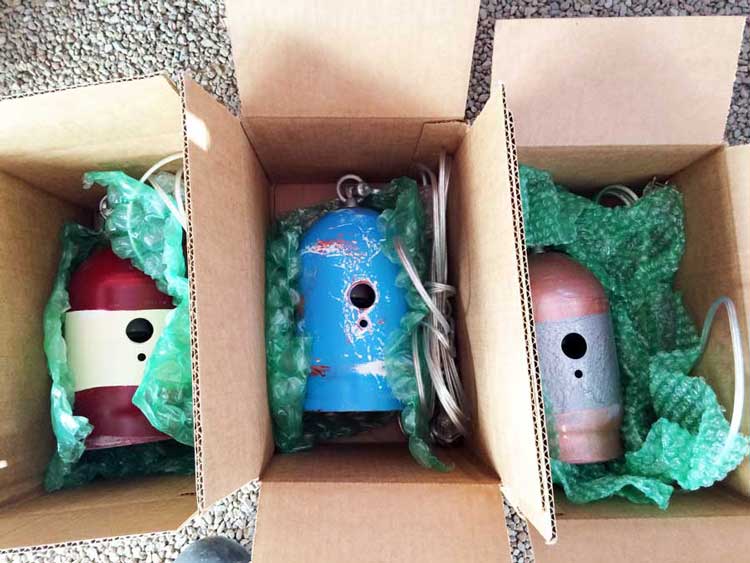 3 large nautical lamps ready to ship.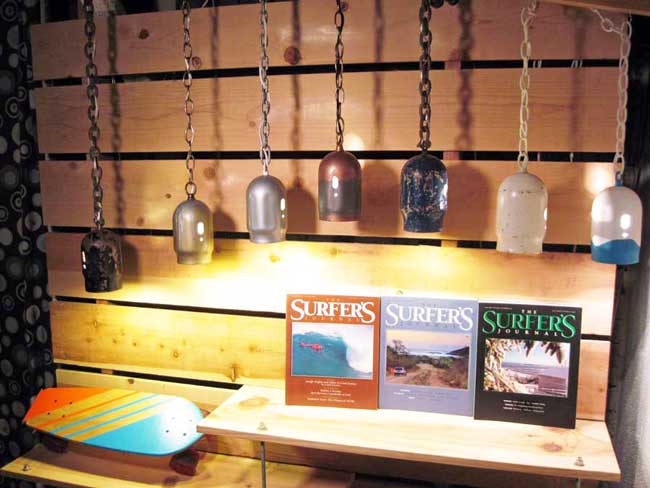 Nautical lighting installment at 2014 gallery opening of Gregg's Art and Surf shop.
You can see our lights hanging in the Teeter design store and the Matuse surf shop in San Diego, California.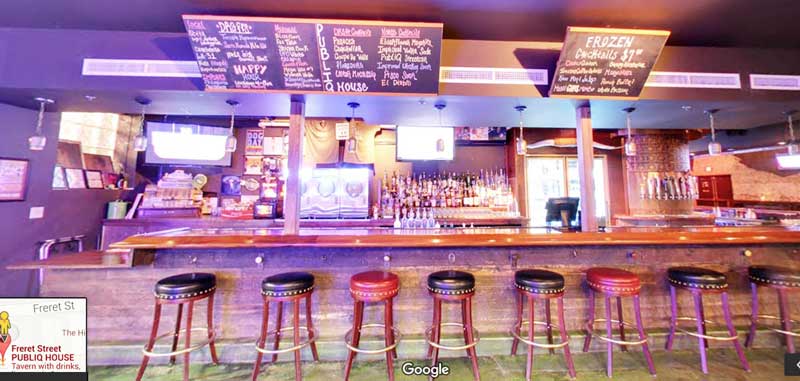 9 medium-size, gold customized nautical lanterns hanging over the bar at Publiq House in New Orleans, LA.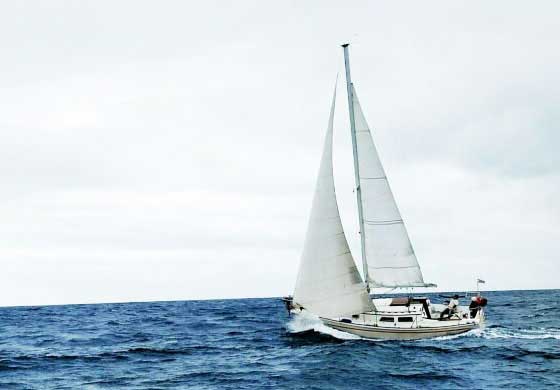 King Tide Light work meeting on an old Newport 30.
Thanks for visiting our nautical lighting store.
Here at King Tide Lights, we try to bring the spirit of the open ocean to our nautical lamps. Our employees are all sailors and spend a lot of time on boats (probably too much time).
For the most part, we can be found cruising near the San Diego coastline. In fact, the two-tone, faded color design of our nautical pendant lights is inspired from the lobster pot buoys that are often crowding the entrance to the Mission Bay jetty. There's been many nights, when we've returned after dark and ended up with these lobster buoy lines snagging our rudders and propellers. Perhaps, this is why the lobster pots have made such an impression on us…
Either way, we think these lights make excellent nautical gifts. If you're looking for gifts for sailors or gifts for boaters, then please try a King Tide Light.