Want to add nautical lighting to your living space?
King Tide Lights designs, builds and sells unique, nautical lamps.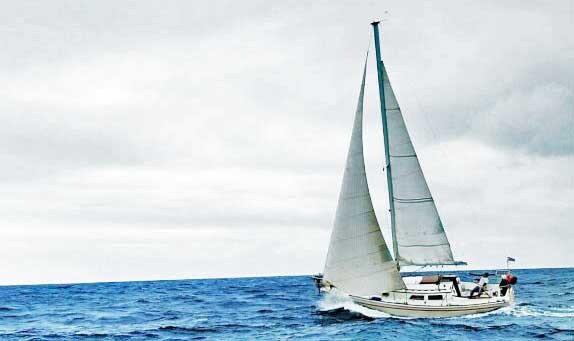 King Tide Lights

is a lighting company based in San Diego, California. We are honored to be selling lamps on the All Things Boat website.
King Tide Lights

is a lighting company based in San Diego, California.
The beautiful, nautical pendant lamps below are inspired by buoys floating at sea. The lampshades are built from re-purposed industrial steel.

Click on a lamp to learn more!
Our nautical lamp shades are hand-made from re-purposed industrial steel.
King Tide Lights collects steel caps from the South San Diego bay shipyards. These caps originally protected the gauges and valves on high pressure gas tanks (acetylene, oxygen, ext.). The steel caps are then cleaned up and converted into pendant lampshades. The nautical lampshades are painted in a customized manner to create a worn patina color field that resembles buoys floating at sea (lobster pot buoys, navigational markers, ext.) Mottled paint layers are wet sanded and finally protected in clear coat to preserve the patina.
These lights are built to last for centuries.

Welcome to the

King Tide Lights

workshop…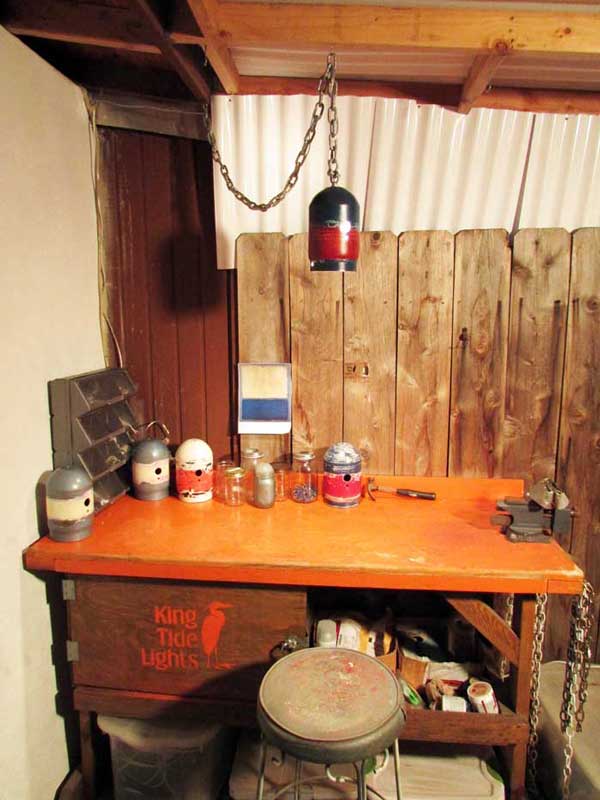 King Tide Lights builds each lamp one-at-a-time in a workshop in

Ocean Beach, California

.
Our steel nautical lampshades are built from the retired caps from compressed air tanks.

Each nautical lamp is 'field tested' above our work bench before shipping out.
King Tide

lighting makes ideal nautical gifts for boaters.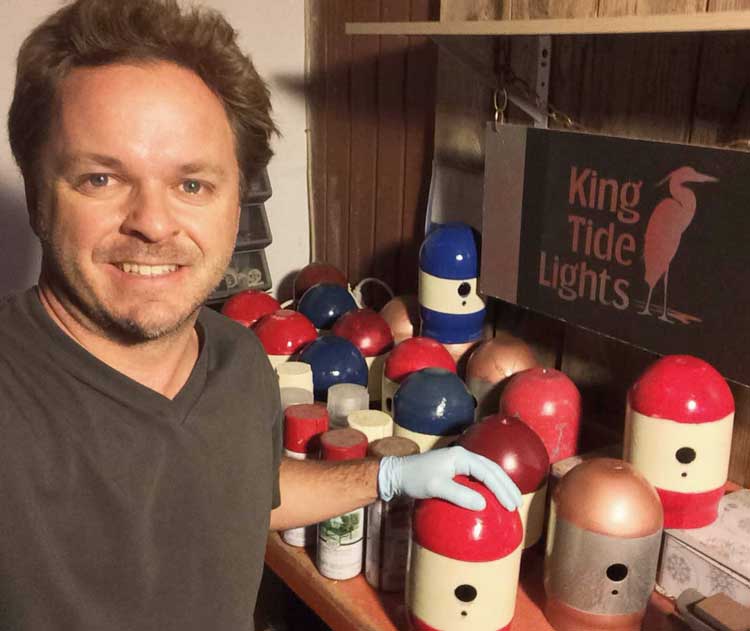 Owner, Kevin Curran, preparing to wet-sand a batch of lampshades.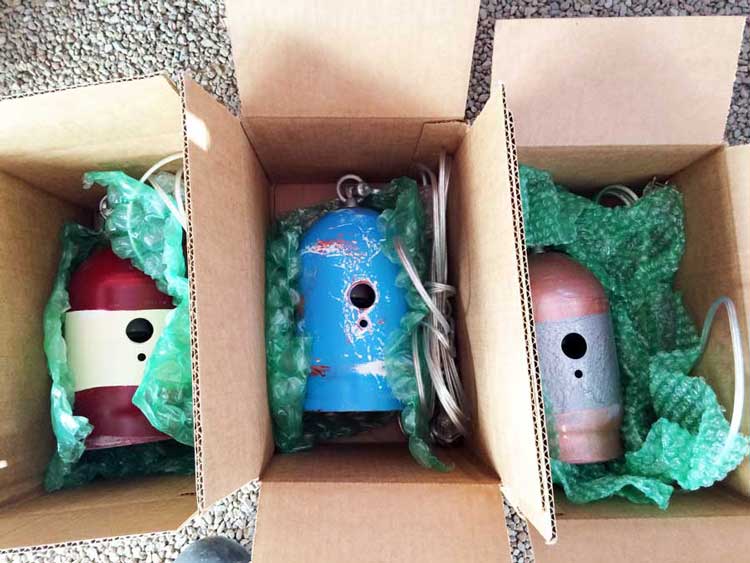 3 large nautical lamps ready to ship.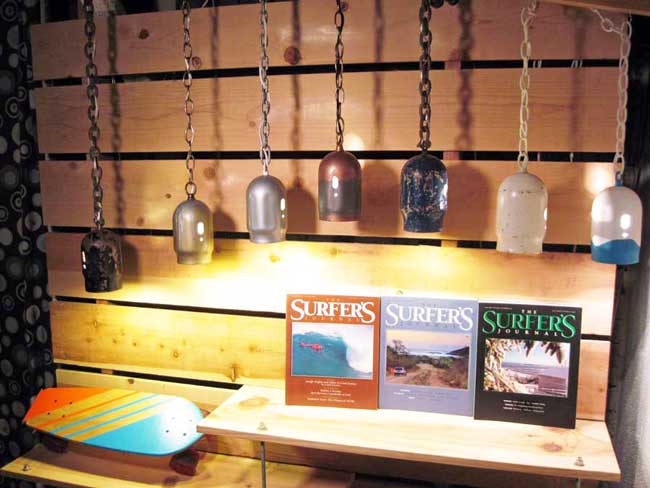 Nautical lighting installment at 2014 gallery opening of Gregg's Art and Surf shop.
Port and Starboard lights are traditionally mounted on a ship's bow.
All seafaring vessels are required to display port and starboard lights. These navigational lights communicate your vessel's heading to any oncoming traffic.
The green lantern sits on the starboard side of your boat, while the red light sits on the port side. When ships pass each other, the Rules of the Sea dictate that boats should pass with their port side facing the port side of the oncoming vessel.
When ships pass in the night, these lights identify the port and starboard side of each vessel.
The lamps below are antique reproductions of these traditional, navigation lights. They're designed to add a nautical element to your home.
Here is our favorite port and starboard model.
These are perfect table lamps for your home or office. Hardware is also included to allow for a wall mount.
Material: Solid brass housing with glass lens

Size: 6 x 8 x 12 inches


Bulb socket: standard, medium-size – fits all regular size light bulbs

8 feet of lamp cord, on-off switch, wall mount hardware
Shipment includes 2 nautical lanterns

Built by Vermont Lanterns
Lamps come in 2 different styles: antique brass and shiny brass. Click on image to learn more.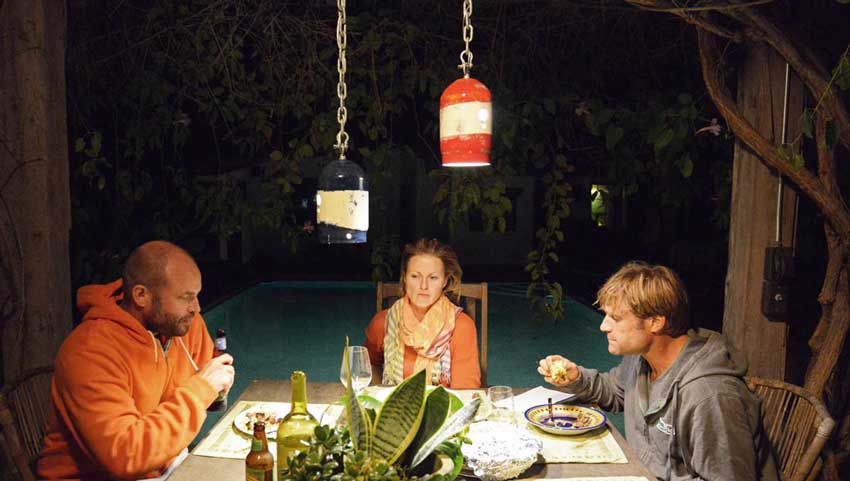 2 large nautical lamps hung over a patio table in Del Mar, CA.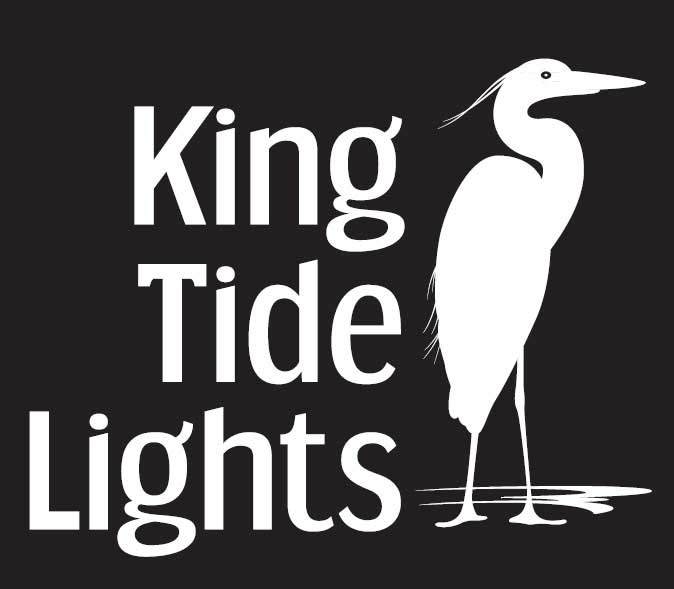 You can see our pendant lights hanging in the Teeter design store and the Matuse surf shop in San Diego, California.
If you're passing through New Orleans, stop by the Publiq House on Freret Street, a set of our 7-inch pendant lamps are hanging over the bar.


Thanks for visiting our nautical lighting store.
Here at King Tide Lights, we try to bring the spirit of the open ocean to our nautical lamps. We also intentionally build these lamps with recycled industrial material. This is part of a broader focus to reduce wasteful energy use. This explains why we're also focused on helping other sailors install solar panels on their boats.
Additionally, the latest iteration of power generator is also extremely appealing. Solar powered generators are a perfect fit for long distance ocean cruisers, as sailors can keep their electronic devices topped off while out on anchor. The owner of King Tide Lights also writes an annual review of the best solar powered generators. If you're trying to decide which model is best for you, this review should be informative.
For the most part, we can be found cruising near the San Diego coastline. In fact, the two-tone, faded color design of our nautical lamp shades is inspired from the lobster pot buoys that are often crowding the entrance to the Mission Bay jetty. There's been many nights, when we've returned after dark and ended up with these lobster buoy lines snagging our rudders and propellers. Perhaps, this is why the lobster pots have made such an impression on us…
Either way, we think these brass lanterns and nautical lamps make excellent nautical gifts. If you're looking for gifts for sailors or gifts for boaters, then please try a King Tide Light.